Enterprise risk management (ERM) has become a rising concern for university presidents, and administrators who are accountability to boards, state governments and credit rating agencies. ERM involves cabinet-level officers and engaging all members of the university community at the earliest possible stage in the process. We are all risk managers charged with protecting the university's future. 
The objective of the University of Oregon's Enterprise Risk Management (ERM) program is to develop holistic, enterprise-wide view of what the leadership collectively believes are most critical risks to the achievement of university's objectives and to manage those risks to an appropriate level of risk tolerance for the university.
What is ERM?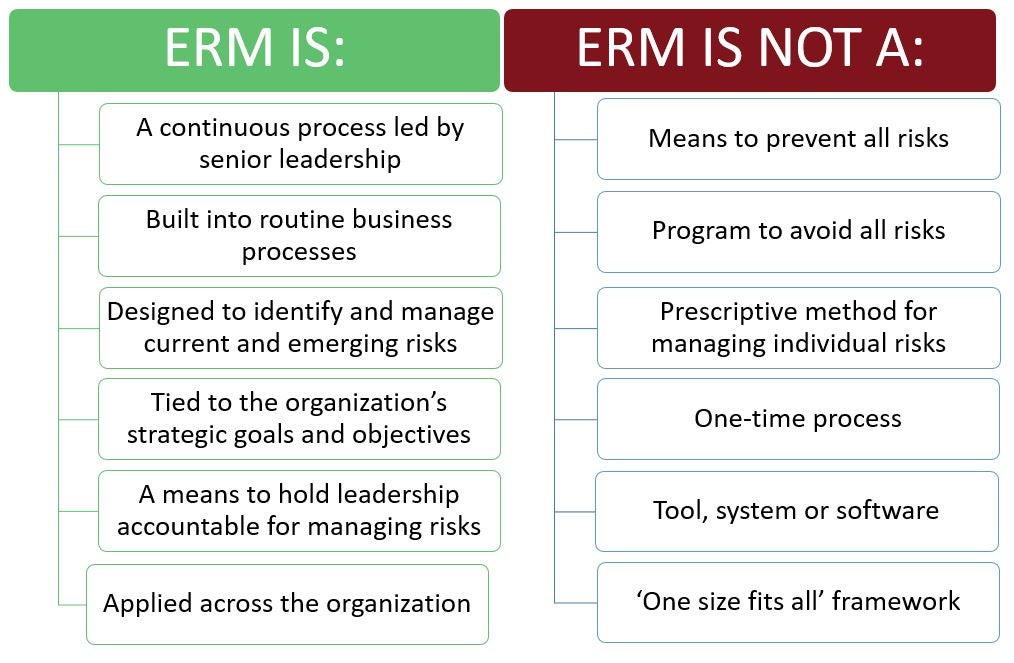 Image source: Stanford University, Office of the Chief Risk Officer, November 2017
Why ERM?  The benefits to University of Oregon
Provide a holistic view of the most critical risks to achievement of University of Oregon's mission and strategic objectives
Create a "Risk-aware not Risk Adverse" culture, including the management of risks to an appropriate level of risk tolerance for the University of Oregon 
Improved focus and perspective on both internal and external risks and opportunities, including emerging risks and value drivers
Enhanced decision making and alignment with the university's strategic goals
Improved efficiency and optimized allocation of resources through risk prioritization
How is ERM managed at the UO?
Contacts
André Le Duc, Chief Resilience Officer and Associate Vice President (P) 541-346-2910