Safety Sheets
SRS has developed a series of safety sheets. Safety sheets are designed to improve the awareness of employees at the University of Oregon by providing information on specific hazards, environmental health issues, and best practices. Each page gives a brief overview of important information, contacts, and best practices related to the topic. The sheets can be utilized for new employee safety orientation packets, as additional written material for training, or as a quick reference for basic questions. Refer to the bottom of each sheet for the contact information of the SRS professional who can answer additional questions.
---
Training Information 
The units of Safety and Risk Services provide training to the University community regularly on a variety of topics to increase awareness and skills related to health and safety:
DISASTER PREPARATION      LABORATORY SAFETY      OCCUPATIONAL SAFETY      PERSONAL SAFETY
In addition to regular course offerings, requests for training for departments, schools, colleges or student groups are welcome. Registration for these types of training is available on MyTrack. 
---
Request a Training Session
The team supports University activities and all efforts are made to accommodate training needs and requests.
---
Request a risk consulation or risk management  training session
This form is to be used by University of Oregon students, staff/faculty only. Departments may use this form to request risk consultation or training session related to insurance and risk management.  A response is typically provided within 1-3 business days.
United Educators provides a myriad of training tools and resource guides on a variety of topics relevant to both students and university employees. Each course available is linked and described below. University of Oregon employees are encouraged to access these resources online using the mytrack portal. 
United Educators provides some additional courses not currently available on the HR mytrack system. To access these resources individuals must register using a uoregon.edu email address. For help accessing the free online training courses please reach out to riskmanagement@uoregon.edu NOTE: These trainings are general, for University of Oregon specific information, please contact the offices that manage these areas.
---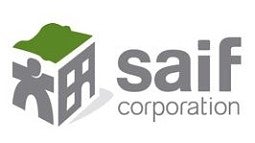 SAIF provides general occupational health and safety information, for University of Oregon specific occupational health and safety information, please contact ehs@uoregon.edu
SAIF also have a video library and training calendar. Some of the latest resources can be found on the Ergonomics page.  University of Oregon employees are encouraged to use these resources.