The UO campus is well-lit at night, and reflective Duck footprints on the sidewalk can help students navigate by the best-lit route.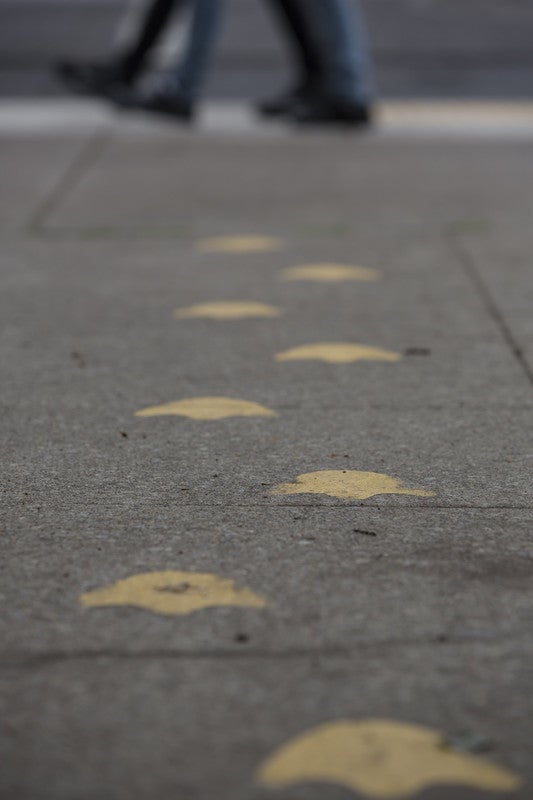 For students, faculty, staff and visitors who may feel threatened or unsafe walking across campus, Safety and Risk Services encourages each individual to consider options before traveling alone. During evening or early morning hours, UOPD officers may be able to provide an escort from on-campus locations.
This courtesy service  is based on the availability of on-duty personnel. Call 541-346-2919 for information and availability. Ride reservations cannot be made. Both men and women are welcome to call. 
Alternative Options
Designated Driver Shuttle (DDS)
Family and Friends
Taxi Service (check yellow pages)
Safety Tips
Don't walk alone in the dark
Always be alert
Carry identification
Stay in well-lit areas
Avoid alleys and dark doorways
Know where emergency call boxes are
Use the Safe Ride service or a cab
Let others know where you are, where you are going, and when you will be home