Fourth Annual Risk Summit
June 8, 2017 
Presentations (PDF Downloads):
The university of Oregon Safety and Risk Services (Andre LeDuc)
Strategic Enterprise Risk Management and Compliance Committee (Andre LeDuc)
Minors on Campus (Flo Hoskinson)
Reducing Liability: Waivers and Volunteer Forms (Flo Hoskinson)
Cyber Security Risks and How to Protect Yourself at Work and Home (José Dominguez)
Records Management (Mahnaz Ghaznavi)
Injury Prevention and Workers Compensation (Trish Lijana)
UO Hazards (Haily Griffith)
Business Continuity: Planning for Quicker Recovery (Becca Puleo)
How Risk Affects Us All and How the Internal Auditor Can Help (Trisha Burnett)
Dr. Strangelove Insurance or: How I Learned to Stop Worrying and Love True Risk Management (Craig Ashford)
---
Training and Resource Links
University of Oregon has a number of resources available internally and externally. These include training courses, tip sheets, checklists, best practices, and more. These resources are free to University Employees and Volunteers.
Training provided by United Educators will require a UO Duck ID in order to access the skillsoft portal.
Select 'library' from the top menu
Select 'compliance' from the 'UO Specific Learning Tracks' menu
Scroll through the training courses and select "Launch"
United Educators provides a myriad of training tools and resource guides on a variety of topics relevant to both students and university employees. Each course available is linked and described below. University of Oregon employees and students are encouraged to access these resources.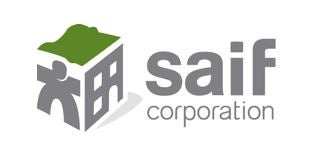 SAIF has a number of safety resources available, these are organized by safety topic. Employees may find some of the following resources helpful.
SAIF also have a video library and training calendar. Some of the latest resources can be found on the Ergonomics page.  University of Oregon employees are encouraged to use these resources.  
Additional Resources:
For more information, contact Risk Management at riskmanagement@uoregon.edu